BAGGALLINI
Our handbags and purses are beautifully organized to help you glide effortlessly through any journey.
---
BANDI
Functional waistbands and headbands with secure pockets
---
BLUE PLANET EYEWEAR
Eco friendly brand of classic and eclectic eyewear.
---
BIG SKY CANDLES & BOTTLEWORKS
Big Sky Candle & Bottleworks is dedicated to keeping Montana a rugged and wonderful place by re-purposing glass bottles which keeps thousands of pounds of waste out of our landfills.  Big Sky Candle & Bottleworks is hand crafted in Bozeman, Montana.
---
BOPS JEWELRY
Jewelry and accessories all handmade in India.
---
CANOE
Luxury handcrafted leather bags, made in Georgia, USA.
---
CATSTUDIO
The original geography collection: embracing a love of travel and discovery with a twist of humor, nostalgia, and hand-craftsmanship featured on pillows, glasses, dish towels, thermal bottles and pouches. Collegiate & National Park options as well.
---
CHANDLER 4 CORNERS
Chandler 4 Corners revived the classic hand-hooked wool throw pillow and rug and brought them into a contemporary esthetic with designs that have a sophisticated casual country sensibility. Whether you have a mountain cabin, a coastal retreat, a ski lodge—or you just dream of having one—let us help you complete your look.
---
CHANNEL CRAFT
Authentic American Toys, unique Games, and interesting Puzzles with an emphasis on EDU-TAINMENT.
---
CHIRPY TOP
Bird shaped wine topper that chirps and airates the wine when you pour!
---
CHLOE & LEX
Urban adventure handbags and wallets.
---
COMPENDIUM
Compendium strives to set an example of hope, passion, and creativity in every product. By combining inspiring words with a signature design, they produce highly recognizable gift books, journals, greeting cards, and desk accessories.
---
COUNTER COUTURE
Modern home decor and gifts. All images are hand drawn and screen printed by a husband and wife duo in Denver, Colorado. Custom & name drop available.
---
DAPHNE LORNA
Montana made jewelry.
---
DANI'Z SILVER DESIGNS
Sterling silver jewelry handmade in Missoula, Montana.  Silver is all reclaimed from old x-rays.
---
DENALI
Quality USA made "Micro-Plush" (warmer than fleece) throws & blankets.
---
DESIGNWORKS INC.
Designworks Ink stationery products. Innovative products for writers of notes, letters, and stories as well as people who love great design, attention to detail, and exceptional quality.
---
EDUCATION OUTDOORS
Games & products that bring family together using nature and the great outdoors.
---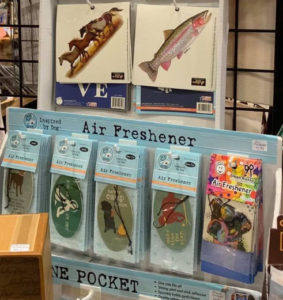 ENJOY IT
stickers, phone pockets and air fresheners.
---
FARM HOUSE FRESH
Deliciously grown skincare that is either certified organic or use up to 100% naturally derived ingredients. Made in the USA.
---
FIRE PIT POKER
Hand forged fire pit pokers with custom engraved wood handles.
---
FLIP & TUMBLE
These bags have a wide strap for comfort with non-slip felt sewn into the shoulder. They have a square bottom for maximum loading. The material is rip stop nylon and folds into its own built-in storage bag. Name drop available.
---
FRINGE
Fringe Studio is an on trend stationery and gift brand of beautiful design based out of Southern California.
---
GIRL OF ALL WORKS
Innovative office/lifestyle accessories that bring joy and whimsy to everyday tasks. Harlow Jewelry.
---
GLEEFUL PEACOCK
Hand painted, vintage-inspired jewelry for the modern girl. No two items are exactly alike. Every item you get is a one-of-a-kind.
---
GURGLE POT
The gurgling pitcher that brings laughter to the table.
---

HARLOW JEWELRY
Vintage inspired, modishy elegant jewelry.
---
HIMALAYAN CANDLES
Beautifully fragranced candles in reusable original containers. Our candles are poured using artisan techniques with a natural soy wax blend and high quality essential and fragrance oils. They will burn exceptionally well, clean even burn with minimal sooting, leaving little to no residue and a lingering fragrance. Poured in the USA.
---
HYGGE GAMES
Cozy conversation in pleasant company.
---
KIKKERLAND
Clever toys to intrigue you. Smart items that make everyday tasks easier. Collectible gadgets to start a family tradition.
---
KRITTER KLIPS
Bring out your inner animal with a snap, Kritter Klip ears are locally handmade in San Francisco, California with the finest of faux furs. Whether it's a festival or a trip through Yellowstone, support organizations that are protecting wildlife with each purchase.
---
KTF DESIGN
KTF Design specializes in hand drawn & lettered paper goods. Each product is drawn, printed, assembled and shipped from Butte, Montana.
---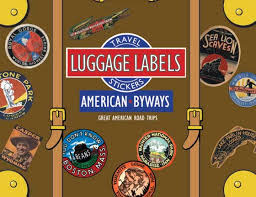 LAUGHING ELEPHANT
Greeting cards, books, notebooks, stickers, prints.
---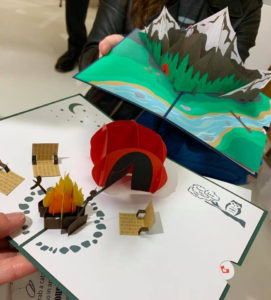 LOVE POP
Cards
---
LUCCA PAPERWORKS
Lucca's cards and prints feature public domain art rescued from obscurity and used in conjunction to form new designs.
---
LUCY LU
All custom and name drop, grab and go gifts. Mints, match boxes, trays, key chains and more.
---
MARY LAKE THOMPSON
A variety of giftware designs from aprons to soaps, totes, food items and dishtowels.
---
MONTANA LIFE
An apparel and gift company inspired by Montana girls living the Montana Life. Shirts, sweatshirts, hats, stickers & glassware.
---
MT WILD LIFE
Wood frames, key chains, ornaments (bought wood division from the montana scene)
---
NATURES BLISS
Montana & Wildlife shaped soaps made with quality natural ingredients that provide a spa experience while maintaining a healthy alternative to chemical based products. Custom name drop labels available.
---
NOTEWORTHY PAPER PRESS
Cards, notepads, post cards, dishtowels, all designed and printed in Missoula, Montana.
---
OOH YEAH SOCKS!
Socks crafted using the finest combed cotton and bamboo to create iconic designs that represent every lifestyle. Designed in Los Angeles.
---
OLIVINA
Olivina Men is a range of natural grooming products designed for the modern man.
---
OOLY
Ooly (formerly International Arrivals.) Scented pens and pencils, colorful molded erasers, crayons for all ages, and shaped paper clips, goof proof markers, erasable window paint pens, and chunky crayons, perfect for budding artists.
---
PADDYWAX
Paddywax is an industry leader in hand-poured, fragrance-infused, soy wax blended candles. Made in the USA.
---
PAPER PRODUCTS PPD
Paper napkins, mugs & matches.
---

PARADISE VALLEY SHIRT CO.
Outdoor Adventure shirts, sticker and hats. Made in Montana.
---
PARK DESIGNS
Home décor, dishes, and textiles. Everything you need to outfit your Montana home.
---
PATRICK KING
Genuine wool tartan bags and throws.
---

POSIES AND SUCH
Novelty paper goods.
---
PRIMITIVE ARTISANS
Classic waffle dishtowels.
---
PUNCH MOLLY REX
Fun and trendy gifts.
---
RARE ESSENCE
Consciously sourced only and the finest 100% essential oils from all over the world.
---
RED BEARD TRADING
Unique upcycled license plate art, made in Montana. Custom available.
---
ROCK CREEK ENERGY
A Montana artist's whimsical perspective from a mountain home, focusing on animals and their environment. Detailed pen and ink. Products include, coloring books, cards and stickers.
---
ROSY RINGS
The seasons come alive in our hand-poured candles and home fragrance collections.
---
RIPPLING WATER DESIGNS
Montana Made brass, and silver jewelry.
---
ROCKY MOUNTAIN ANTLER CHEWS
Rocky Mountain Antler Dog Chews come from deer and elk antlers that are rich in minerals, do not splinter, and come from a completely renewable source: Antlers!
---
RUTHIE & OLIVE
Every necklace sold provides a meal to someone who needs it.
---
 SECOND NATURE BY HAND
A small, family owned business creating handmade products in the USA. We sell handmade reclaimed wood and galvanized wall art, dishtowels, magnets, and other small wood novelty gifts.
---
SILIPINTS
BPA free, heat and freezer resistant pints and wine glasses. Hot tub approved. ALL custom.
---
SLANT
Party Gifts!
---
SNARK CITY
A fun line that appeals to many! It is unisex, very mod, black and white and just plain fun! Our products are rated "S" for SARCASTIC & SNARKY.
---
SPLIT P
Home décor. Textiles and tabletop.
---
STEAMBOAT STICKERS
Colorado printed, and designed vinyl stickers. Long lasting, fade proof, and they leave no residue. Custom options.
---
STICKERS NORTHWEST
Show your home some love with with Stickers Northwest. Customize your own or choose from a variety of styles. All stickers are made of outdoor rated vinyl in the Pacific Northwest.
---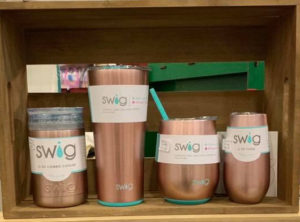 SWIG LIFE
Insulated hydration
---
TALL TAILS
Dog toys
---

TREAT PLANET
100% USA sourced, human grade dog treats.
---
TURDCULES
Finally, you can take a sh*t without smelling like sh*t…or flowers.
---
UPPER LAKE
Printed in the USA, custom dishtowels.
---

VERE
Bags and hair ties.
---
VILMAIN
Pocket charms and ornaments.
---
WASTE NOT PAPER
The foundation for all of our great products is paper. Our paper – the base for wrap, notes, stickers and more. Sourced in the USA.
---
WORLD'S SOFTEST SOCKS
The World's Softest Sock was born from one single thought… Softness.
---
W.W. NORTON
Book publisher with a large variety including cookbooks, kids books, Montana books and more.
---
REQUEST A CATALOG OR MORE INFO
Contact me to request a catalog of any vendor listed above, I am happy to snail mail or email you, any information you need to place an order.